Appetizers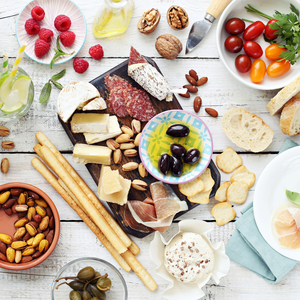 Appetizers, an hors d'oeuvre, or starter is a small dish to be served before a meal in European cuisine. Some appetizers are served hot, and others are cold.
Hors d'oeuvres
can be part of the main dish served at the dining table, or they may be used before seating or at the reception cocktail party.
Appetizers
keep the guest from getting too hungry as they wait and serve as a preview for the meal to come..
Appetizers